Giving: Matching gift challenge raises money for Girl Scout STEM van | Local News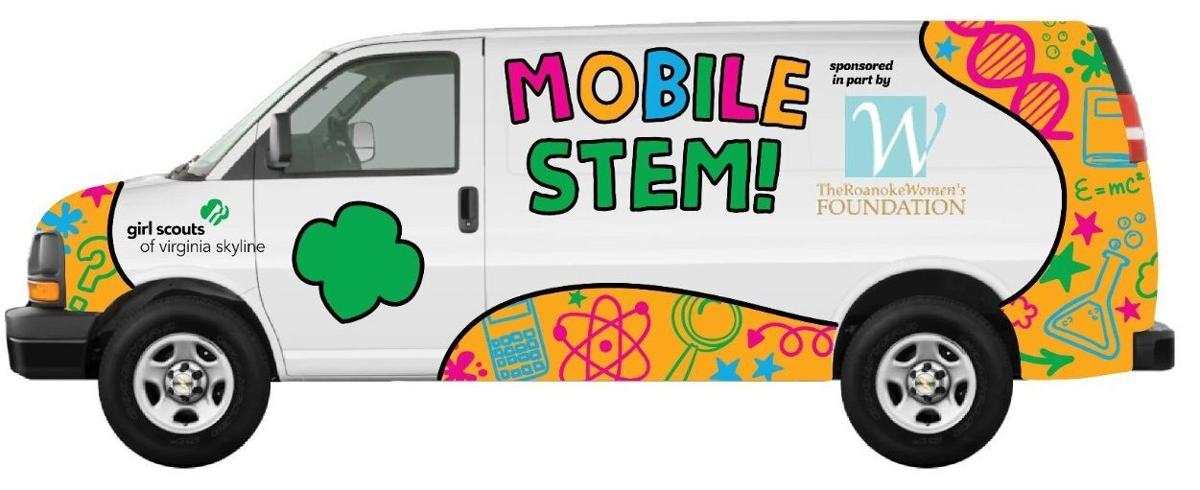 Girl Scouts of the Virginia Skyline Council is taking STEM on the road with its new Mobile STEM Center.
The Girl Scouts are equipping a $27,718 van for the council's STEM (science, technology, engineering and math) project.
It is the result of a matching gift challenge in which three anonymous donors, all members of the Roanoke Women's Foundation, offered matching gifts in the amount of $10,000 to help Girl Scouts close the gap on the Mobile STEM Center project.
Under the project, a $10 donation matched by the donors was worth $20, and a $20 donation was worth $40.
The mobile unit is scheduled to hit the road Dec. 1.
Nationwide, Girl Scouts of the USA has pledged to add 2.5 million girls to the STEM pipeline by 2025. The Skyline Council serves 5,300 girls.
In November 2019, the Roanoke Women's Foundation awarded the local council a $30,000 grant to launch the Mobile STEM Center, a van outfitted with equipment such as robotics kits, Chromebooks, WiFi and microscopes.
The project's total budget is $75,000. In addition to the grant funds, individual donors have contributed another $15,000 to the project.
AEP turns scrap metal into donation for Ronald McDonald House