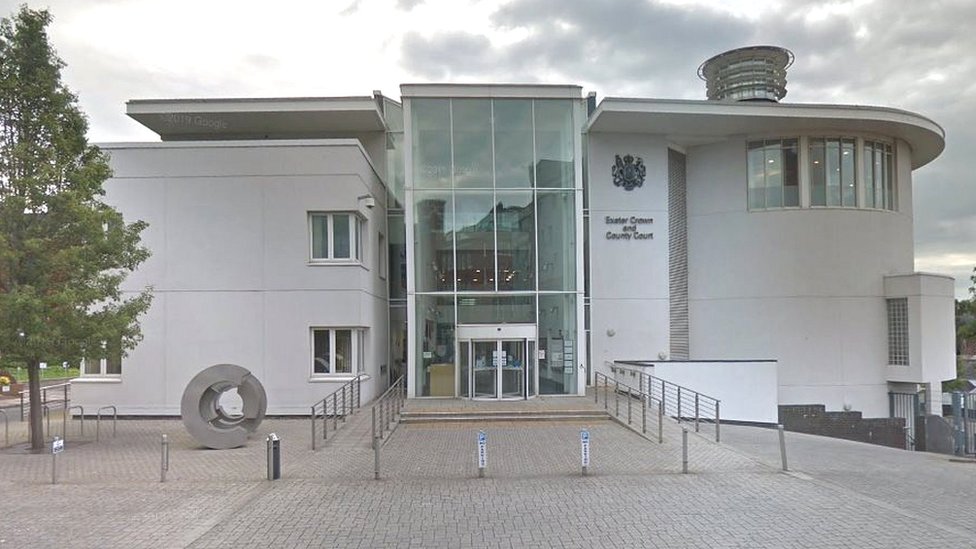 A 97-year-old war veteran sexually assaulted five women after abusing their sympathy, a court heard.
Richard Staves talked about being lonely after the death of his wife before allegedly groping or kissing his victims in an Exeter alleyway.
The former Royal Marine, of Hoopern Street, Exeter, denies five counts of sexual assault at Exeter Crown Court.
One alleged victim reported it directly, but others went to the police after seeing reports on social media.
The five alleged incidents happened between June 2016 and February 2017.
'Alarmed and confused'
Mr Staves targeted the women while walking up a steep alley near his home, known as Prison Lane, after they stopped to help him while he was struggling up the hill or holding onto a railing for support, the court heard.
Richard Crabb, prosecuting, said the victims were left shocked, frightened, alarmed and confused.
He told the court Mr Staves had befriended the strangers and engaged them in conversation "in order to attract their sympathy", arguing he "should have known better than to behave in this way".
Mr Crabb said: "He told them how old he was, that his wife had died, and how lonely he was.
"He abused any sympathy they might have felt by touching them in an inappropriate manner and sexually assaulting them."
The court also heard Mr Staves had received a police caution for sexually assaulting a woman on a bus not long before the first incident.
Read more