Available in five trims — LX, S, S 1.6T, EX and SX – all but S get all-wheel drive standard, although S can be optioned up to four-corner grip at the buyer's discretion.
Under the hood, LX, S and EX are powered by a modest 2.0-liter, 146-hp four-banger that generates 132 lb.-ft. of torque through a CVT automatic. S 1.6T and SX, on the other hand, trade up to a 1.6-liter turbo four that makes 175 hp and a lively 195 lb.-ft. of grunt, twist that's fully available at a very accessible 1,500 rpm.
That blown four, which powered our SX AWD, mates exclusively to a seven-speed dual-clutch automatic.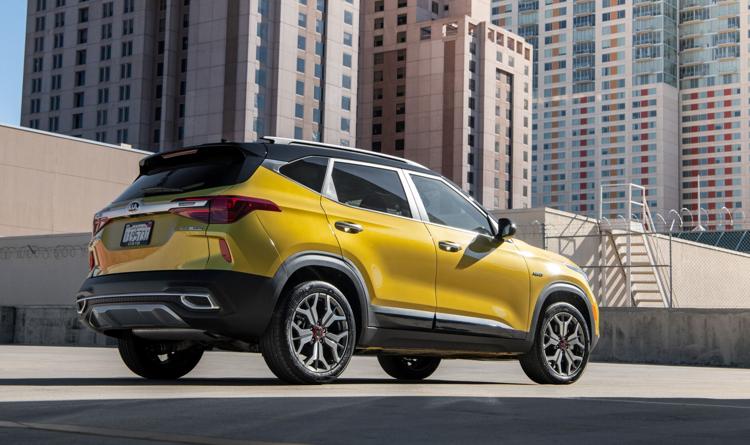 On the road, the ride is firm and, at highway speed, wind and road noise are detectable if the radio is muted. However, handling is crisp and acceleration is admirable, characteristics complemented by driver-selectable chassis modes of Normal, Smart and Sport. 
We greeted 60 mph in 6.5 seconds.
During a drive earlier this year in a lower-trim S Turbo, we realized 28 mpg in 185 miles, more highway than city. In SX, behind the same force-fed four, our top-of-the-line Seltos returned 31 mpg during a 50-mile highway trip.
Thanks to the aforementioned size, Seltos is roomy up front and more spacious than you have a right to expect in back. Meanwhile, the front buckets are comfortable, with long cushions and robust side bolsters, while the rear perches are seatback-rake adjustable, providing room for a six-footer behind a six-foot driver.
Read more