A new cycling route across Hong Kong's New Territories boasts a flat path and stunning views of mountains and Shenzhen, but it also frustrates cyclists.
The 60km route goes from Tuen Mun to Ma On Shan, via Yuen Long, Sheung Shui, Tai Po and Tolo Harbour. At the end of September, the final 11km from Yuen Long to Sheung Shui was completed. It is easy to rent a bike from kiosks at around HK$120 and leave them at other kiosks along the route.
"We are happy to see more cycling tracks. It is good, but it has inherited all the same shortcomings of the usual cycle tracks," said Chan Ka-leung, a leading member of the Hong Kong Cycling Alliance (HKCA).
Chan bemoans a car-centric attitude from the Hong Kong Transport Department. There are 2,101km of roads in Hong Kong – 442km on Hong Kong Island, 466km in Kowloon and 1,193km in the New Territories – making them one of the largest public spaces but Chan said that cars always have priority.
"It's all a lot of space for cars and the attitude is reflected in a car-centric hierarchy. Everything has to give way to cars," Chan said.
This has manifested itself in the new cycle route. Every time the path comes to a driveway, the route ends. Technically, if the rider was adhering to the law, they would get off their bike and push it across the driveway until they are back on the designated path on the other side. But this means getting on and off the bike over and over again, sometimes multiple times in the space of a few hundred metres.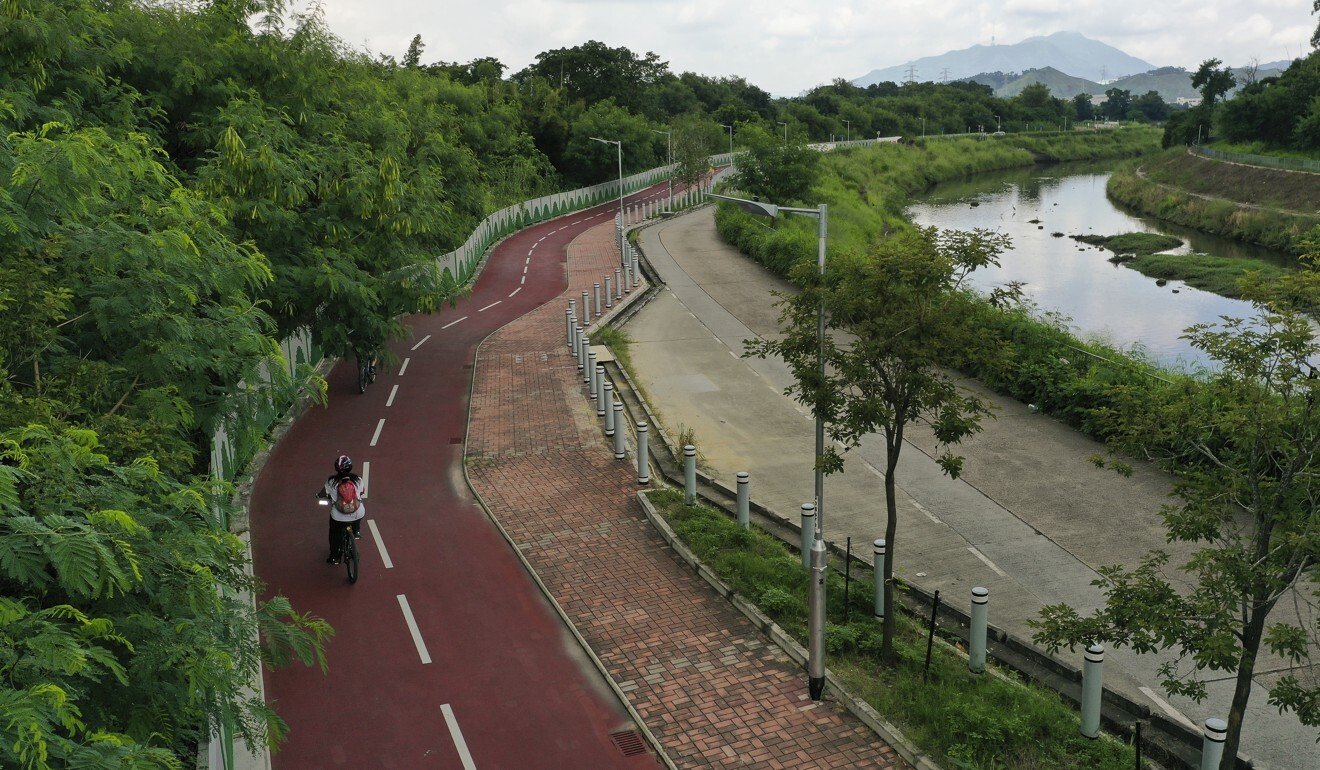 According to Chan, the government's Audit Commission has raised similar issues.
"The HKCA has two meetings with the Transport Department each year," he said. "We say similar things about policy, cycling as a mode of transformation and the problem on the cycling tracks. They don't listen to us or the Audit Commission. Blah, blah, blah, the usual stuff about safety. But it's not the only way. For safety, you don't have to stop the bike, you can stop the car."
Chan has cycled in many countries and has never seen the same attitude. But in Hong Kong, the car-centric attitude is reflected in government and drivers, who honk horns, drive dangerously and even attempt to push cyclists off the roads.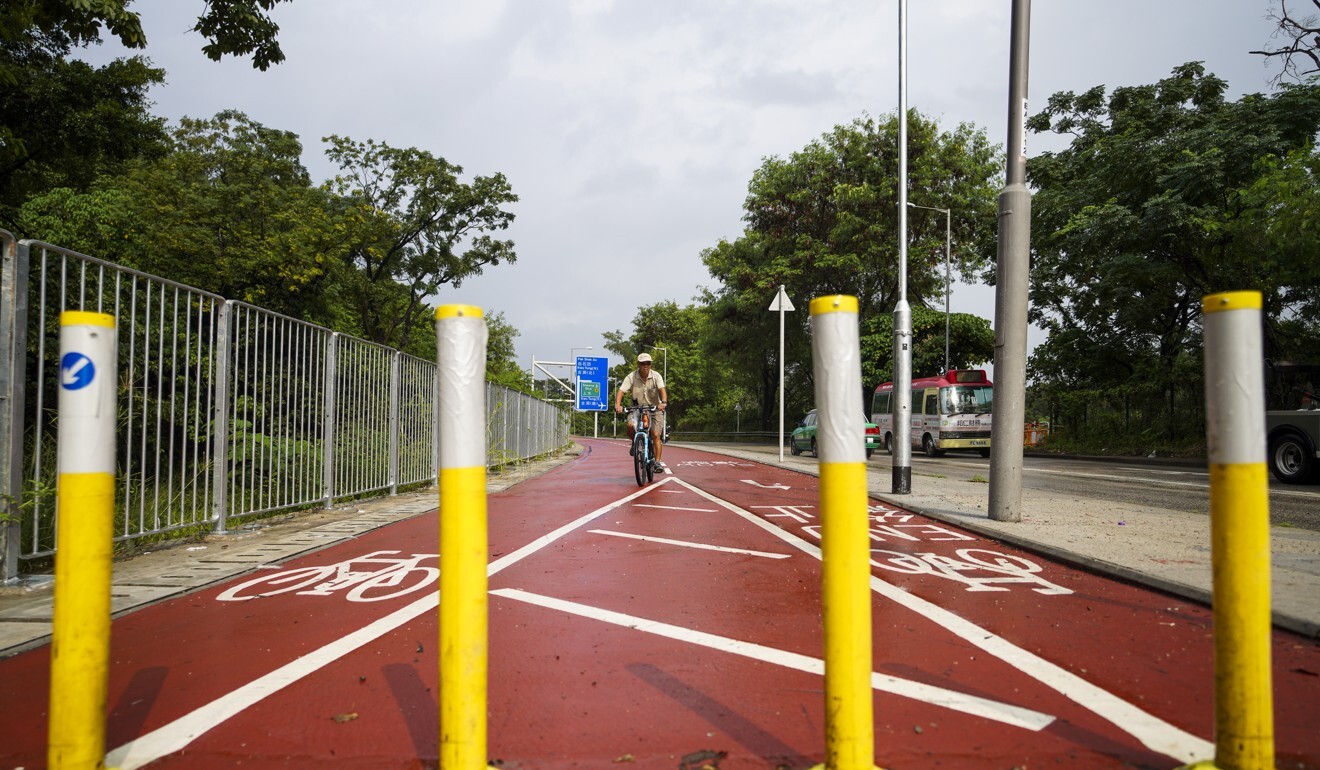 "In Hong Kong, you have to look after yourself," Chan said. "I've never experienced this anywhere else."
When he was cycling in Japan, for example, drivers gave him space, even when there was no cycling track.
Chan also looks at the Netherlands where roundabouts are designed with cyclists in mind – the road for cars goes up and over, so riders can continue under along the flats.
For all its shortcomings, the route through the New Territories is beautiful. The latest section from Yuen Long is flat and takes riders past rice fields, with the skyscrapers of Shenzhen looming on one side and the spectacular Kai
…
Read more