"Be sure to dress up your more comfortable look with fun jewelry," she adds.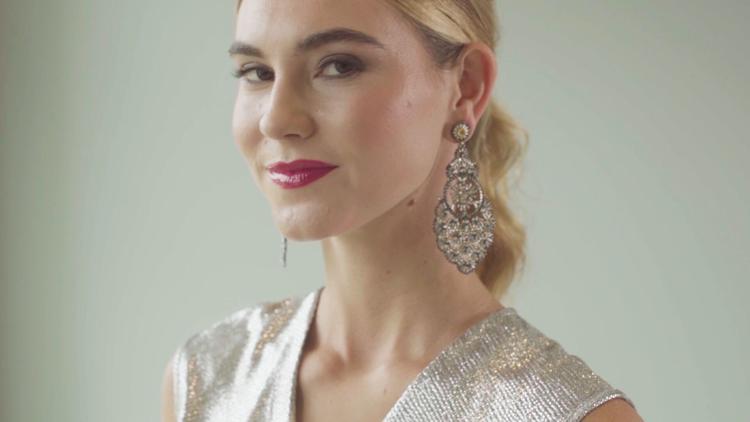 Even though comfort is queen these days, Yeadon says a dress certainly isn't off-limits.
"Try pairing [your dress] with an elevated blazer for warmth or if you need a little coverage," she says.
Last but certainly not least, Yeadon suggests playing with textile textures.
"A tonal look is always elegant," she says. "Try mixing textures with a metallic tank, suede pants and a fun faux fur-lined wrap!"
Texture, in fact, is what she says is the most important factor to be in style this season.
"Lots of texture," she says in terms of current trends. "Fuzzy cardigans are having a moment [for] a more casual overall look but one that is very styled and put-together. [There's a focus on] interesting necklines and details. The puffed sleeve is going to be everywhere this winter."
Whether you are staying home for the holiday or attending a smaller gathering, Yeadon encourages feeling festive.
"Our clothing reflects our mood, and there's no better way to elevate your mood and embrace the festivity of the holiday season than with a great outfit," Yeadon says.
Read more